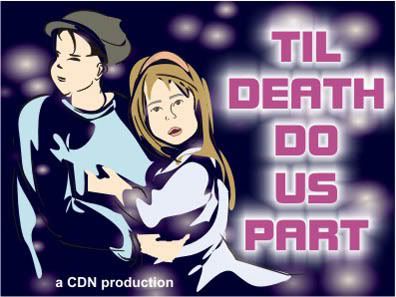 What do you look for in a relationship after marrying your soul mate for many years? Those romantic years of courtships would have long been transferred into your memories. Those steady nature and warm feeling leaning against each other is no longer a norm in your life. Laughter no longer existed as your daily medication. You felt insecure in the relationship. You are beginning to grow tired of the relationship and turned restless at his/her every action. You get easily agitated and lose your temper at any small matters that may arise.
You may be a sentimental and sensitive person when it comes to a relationship. You always yearn for those romantic moments to happen once again but will it happen? Your other half's behavior and inability to bring romantic moments back into your relationship has often disheartened you. Sometimes, you might even have wild thought that he/she is having another affair out there ignoring you all together. You might even make up your mind to ask for a separation or a divorce. Is this drastic decision a good move to get yourself out from the boredom you felt in love? Would you have the courage to say it out loud in front of him/her directly?
What will happen if you think your relationship with your partner has turned sour? Nobody will think alike and nobody can really understand what is actually in the mind of the other. Here is a typical case of a wife who thinks that her husband has no more hope for her.
"I want to break up with you!" shouted the wife to her husband. The husband was shocked and asked "Why?" while holding on the newspaper he was reading half way. "I am tired of you, tired of being ignored, tired of whatever that happened in this house!" said the wife. The confused husband looked at her, shaking his head silently and continued reading his newspaper. You can see him looking into the same section of the news, deeply in thoughts of what has just happened. In the wife's mind, "How could I have faith on such a person who could not even express himself in time of my needs? He is totally hopeless. He does not deserve to have me anymore!" After a few moments, the husband replied "What is it that you want?"
Wanting to test her husband further, the wife continues, "If I want you to go to the Amazon Jungle to get me the most beautiful flower on earth to make me change my mind, would you still do it for me? Do not forget, the jungle is filled with fierce wild animals, alligators, poisonous snakes, deadly insects and one wrong move and you will be killed." The wife's heart sank when she heard him saying, "I will let you know first thing in the morning."
When she woke up the next morning, he was not in the house. She got panicked searching high and low for him. Wild thoughts swept in her mind, thinking that her husband really went to the jungle to face death when she saw a letter on the table. With trembling hands, she quickly opened the letter. In the letter, it was written:
Dearest Sweetheart,
I would not pick that flower for you, as I might not come back alive when you needed me most. Sometimes, things are taken for granted without us realizing about them consciously. I am not blaming you for making that statement as there is always doubt in any relationships. It is up to us to hold on to what we believe in and have faith in each other.
Do you think I would want to risk my fingers? Who would help you to massage your neck when you are tired from a hard day's work? When you are so tired and could not run your errands, don't you think my legs are useful to help you do the job? Why would I risk my palms when I could help you to apply some menthol lotion on your cramped stomach when you have your monthly PMS?
I would not want to loose my eyes too as who would see through the eye of the camera to shot your ever beautiful photos? Who would help you to cut your nails when we grow old and have failing eye sights? Who would take you strolling by the beach to watch the beautiful sunrise or sunset? Unless you could find somebody who could appreciate and love you as much as I do, I am not willing to risk my life to pick the flower for you as yet.
By the way, I have gone out to buy you the breakfast that you have been yearning for so long. When you have finished reading this letter, I guessed I will be back at the door waiting to see that beautiful smiling face of yours once again.
Love you always dear!
XXX
Tears began to flow down her cheek as she rushed over the front door with excitement. Upon opening the door, she saw her husband with one hand holding on to a red rose while the other with her favourite breakfast. She hugged him and gave him a long passionate kiss, ignoring the red rose in his hand.
After all, flowers and romantic moments only appear on the surface of a relationship. What lies under those is the pillar of love. That is true love. When one is surrounded by love all the time, the feeling of excitement fades away subconsciously. We tend to be blinded by the peacefulness and boredom that lie within that true love.
So, are you happy with your marriage? Do you think you still have doubt about your relationship? Would you still make up your mind and make a strong stand on your decision after reading the above incident? It does happen rather frequent in our lives, not only in the husband-wife relationships but also in our relationships with those people close to us. Share the love now as it is still not too late to show that love to your loved ones today.