It was terrible. I did not commit any crimes but I was forced into the jail with my friend and we had to take curry chicken rice for lunch. We were forced to watch the gruesome execution of a prisoner on an electric chair. Well, don't get me wrong here. It is a "jailhouse" restaurant anyway. Haha! There is this few months old Japanese restaurant in Penang, which serves its customers in a jailhouse environment. The place rocks!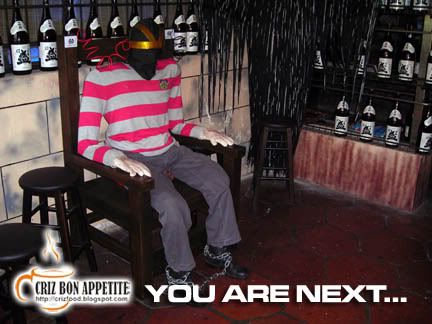 Welcome to the world of Obake-Ya Restaurant – the first ever Jailhouse Restaurant in Penang.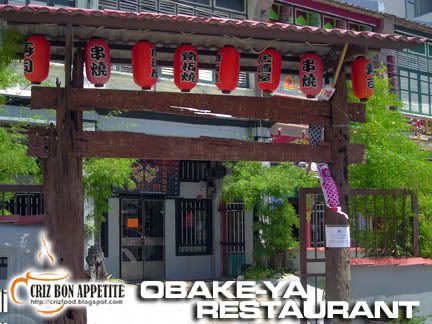 You even dine as the prisoners do in canteen or in your private cell. The whole environment looked dim and damp with the special effect of airbrush painting.
What's cooking for lunch? You can have their in-house specialty which is the Jailhouse Curry Chicken Rice. You will be amazed on how they present it to you. Haha!
For your information, photographing the interior of the restaurant place is prohibited. I managed to arrange for an interview with the director herself to get this privilege. So, are you curious to find out what else you can have in there plus the author's recommendation? Check out the full detail of this Japanese restaurant here.