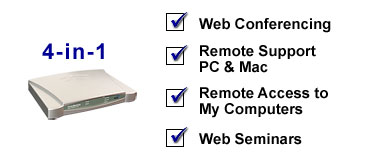 This is the era where the internet has further eased the convenience of communication. Businesses are now using more and more of the internet to deal with their customers globally rather than the normal face to face business approach. As a business grows, more staff would be employed and thus having meetings all the time would be costly and time consuming. Therefore web conferencing has now become a trend in the business world. Instead of arranging for venues and accommodations in some cases, some of the companies have already widely engaged the use of web conferencing packages in the comfort of their own offices.
I have come across many vendors offering similar web conferencing product, either through web hosted services or through using software. None has even come close to RHUB's hassle free system which can also enable PC, Mac, Linux, Unix or even iPhone users to join in any scheduled meetings.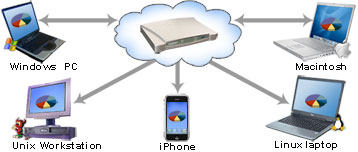 All you need to do is to purchase their affordable appliance based on your own needs. It could be the setting up of 2 meeting rooms until many more combinations of rooms and attendees. You can refer to the graphic below on how cost effective by owning the appliance can be.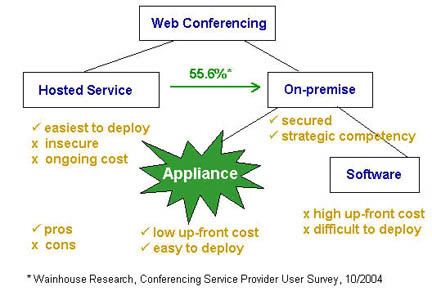 Most people would be worried about the support they will need in case there are problems during the meeting. You do not need to worry as the appliance is very easy to use and it takes only one time deployment of not more than 30 minutes. Moreover, the appliance is IT maintenance free and the firmware is updated automatically.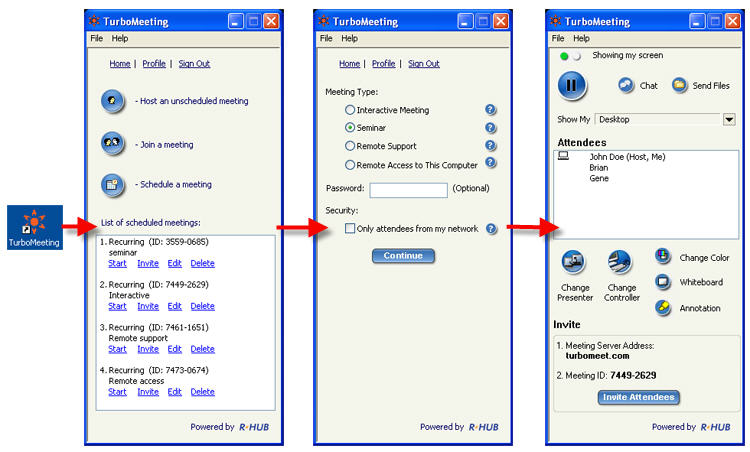 RHUB web conferencing appliance has been known to be used to host meetings for:
- Sales presentations and product demos
- Internal meetings within your networks
- Remote support for your customers
- Remote training & seminars
- Remote access to your computers in office or home
- Engineering collaboration
- Any real-time collaboration where desktop sharing is needed
If you have any enquiries, do check out their website. I am sure that your business will need this state-of-the-art technology to further boost up your sales.