GIMP (GNU Image Manipulation Program) is a free distributed software suitable for such tasks as photo retouching, image composition, and image authoring. It is a powerful software with capabilities not found in any other free software product. It can be used as a simple paint program, an expert-quality photo-retouching program, an online batch-processing system, a mass production image render, or an image-format converter. GIMP is modular, expandable, and extensible. It is designed to be augmented with plug-ins and extensions to do just about anything. The advanced scripting interface allows everything from the simplest task to the most complex image-manipulation procedures to be easily scripted. It is user-friendly and has been tested spyware free. The software requires at least Windows NT/2000/XP and GTK+ Runtime Environment.
It is one of the most powerful general-purpose image editors around. The application's features include channels; layers and masks; filters and effects; tabbed palettes; editable text tools and color operations such as levels. The application provides professional tools that can stand against the big boys without the hefty price tag. The only downside to this otherwise flawless program is the installation process. As it stands now, you have to install the GTX Runtime Environment and The GIMP separately. Once installed, though, the program is extremely powerful and easy to work with. The GIMP is ideal for amateur photographers, web designers, and anyone who wants to create and edit professional-quality digital images on a budget.
NOTE: You will need to download both GTK+ 2 Runtime Environment 2.10.6 (5.41MB) and The GIMP 2.2.13 installers (7.56MB). Install GTK+ before installing The GIMP.
I have tested the software personally and found that it is quite useful. There are many more features which you should try them out yourself and get the hang out of it. Below are some of my test results:
SAMPLE PHOTO
EDITED PHOTO (USING THE LEVEL CONTROL OF GIMP):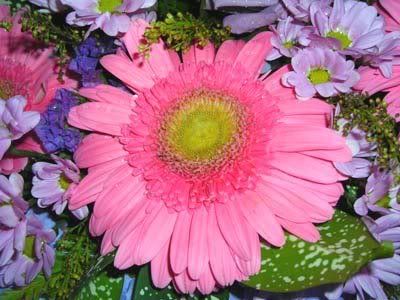 CREATING A SIMPLE ANIMATION
Spinning Globe Effect (4"x3" photo):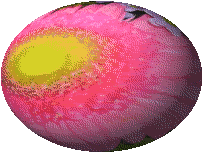 Spinning Globe Effect (3"x3" photo):

Required
The GIMP program and a picture in any format (set the picture as 100dpi for faster processing)
Step One
First open up your GIMP program, Click File>Open>Filename
Step Two
Now click Script-Fu>Animators>Rippling/Spinning Globe/Waves
A popup will appear, do not change anything just press OK
Step Three
Wait for it to finish [Map to Sphere] and your map should now be in a sphere form!
Now click Filters>Animation>Optimize (for GIF)
Step Four
Another Popup should appear that looks like an exact duplicate of what you had before you hit Optimize. Now click File>Save-As Now you have to name it and then type .gif. Save in what location you want and hit OK
Example: ABC.gif
Step Five
A Popup will appear that gives you two options - Save as animation and Merge visible layers. Click on Save as Animation and hit OK.
Step Six
Yet another popup will appear that looks like this: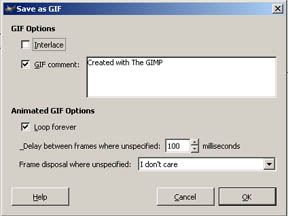 Don't touch anything but the millisecond part. Keep the setting at 100 if you want a normal rotation. The higher you go, the slower it gets. The example above is at 100 milliseconds.
Step Seven
Hit OK and you are done. Open the file in your folder.

This is not a sponsored post.