My friend sent me these photos on how our houses would look like in the future and I thought I might as well share them with you since those houses looked rather interesting. I must admit that some of the photos were photoshopped real professionally. It kept me wondering whether this will become a reality when the human population gets bigger. What would you think? Could you go to sleep at night and not to wonder if these houses would still be there the next morning?
DON'T WANT VISITORS? JUST UNHOOK THE CABLE. JUST MIGHT CATCH ON....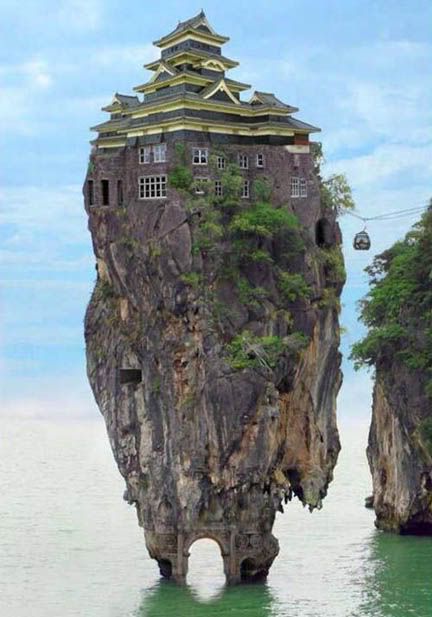 MOST PEOPLE USE TREES FOR A WINDBREAK…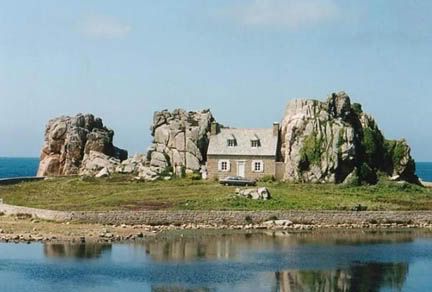 CONSIDER THE PANIC IF YOU HEAR A BRANCH CRACK...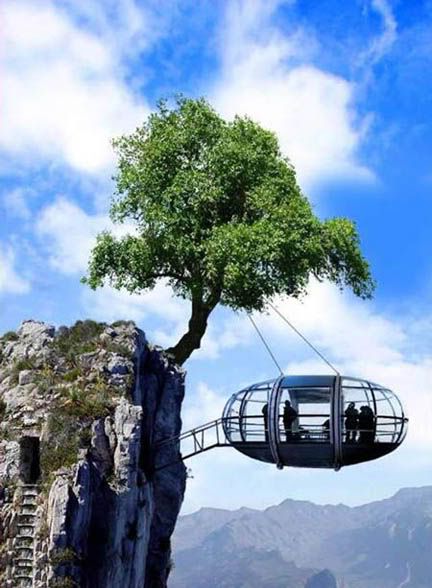 HOW DID THEY GET THAT CAR IN THERE?
LONG CLIMB AFTER A DAY'S WORK!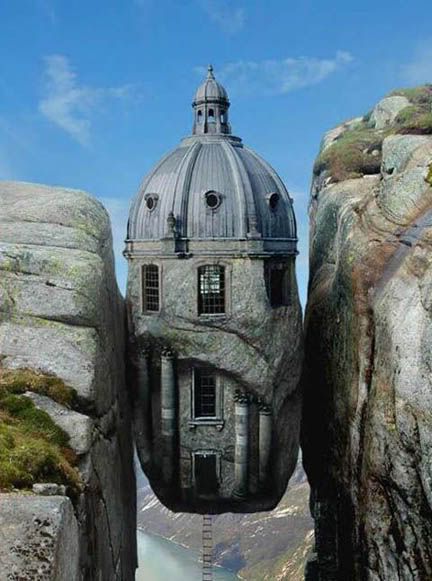 TREE BELOW... FLOWERS ABOVE....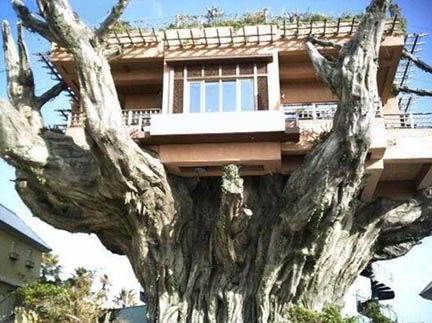 NOT DURING HURRICANE SEASON, THANK YOU...
GOT A LITTLE PROBLEM WITH DAMPNESS AT YOUR HOUSE? START THINKING ABOUT THIS THEN...
I'VE HEARD OF PEOPLE'S BRIDGEWORK BUT THIS IS RIDICULOUS!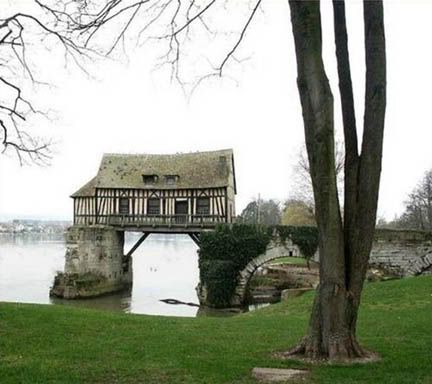 LET'S WORRY ABOUT GLOBAL WARMING LATER ON?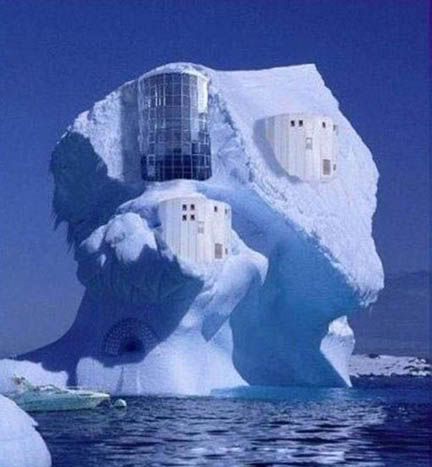 THE TOP ONE IS FOR THE PARENTS. THE LITTLE ONE IS FOR THE KIDS. THAT MIGHT GET POPULAR!

What a unique world we are living in! Who knows, it might just happen at the rate we are constructing building on practically all the lands we have now. I am wondering whether have anyone thought of moving to the moon yet? LOL!