This week's topic is on TINY,
I would like to show you what most of you have not seen before.
RARE RELICS …TINY pearl-like crystals.
They are also known as Ringsels (Tibet) or She Li Zi (Chinese).
These blood relics are found amongst the cremated remains
of a holy spiritual master from Myanmar.
You can imagine how TINY they are as
the biggest relic only measures not more than 1.5mm in diameter.
It is believed that one will feel a sense of inner peace, love and compassion
from viewing or being near the relics.
I do hope you all feel calmer after viewing this post.
Here is a not too near shot of the relics.
Here is how I keep the relics.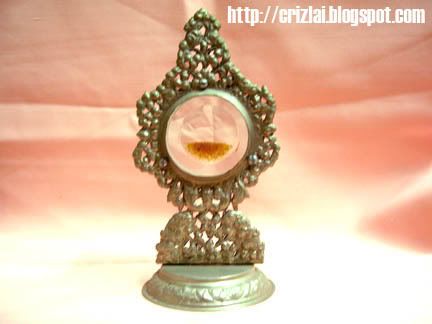 For those Photo Hunters members,
Please click Mister Linky above and enter your information for easy tracking.
Thank you. Have a Great Weekend!