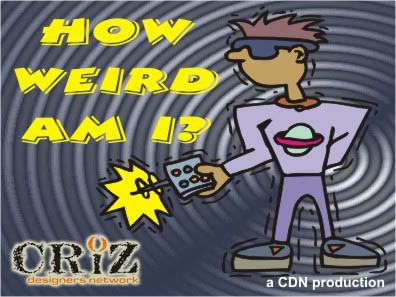 I do not know why there are so many tagging going on recently. Have everyone ran out of topics to blog? I just got tagged by
CC
to write about 6 weird things about myself. Hey CC! Do you think I am a weirdo? Well, at times I myself think that I am one as I do a lot of weird things that most people would not dream of doing. They are:
WORKAHOLIC
I work 24 hours a day 7 days a week. After all, it is my own business and to work harder means more income injected into the company. I can even work for more than 48 hours nonstop on a project if the urgency is needed.
BLOGAHOLIC
I can sit down and analyze a blogging material for days to get a better understanding and concrete ideas on the topic. Quality postings are anytime better than quantity postings.
SHOUTAHOLIC
I must admit I am addicted to ShoutOut. I can "shout" until the wee hours of the day while multi-tasking. What to do, the "shouters" are a bunch of friendly people who will accompany you through your ups and downs of your moods.
STRONG DESIRE
Definitely it is not on sex. Haha. Well, it is the desire to learn up new things. I can spend days and months trying out new things, may it be recipes, new software, games or even programming languages. I will try them out until I get the basic knowledge, without referring to the manuals most of the time. After all, practice make perfect. One obvious thing, I do not give up easily.
PERFECTIONIST
Believe it or not, I am a perfectionist. I do not do thing half-heartedly. Everything that I touched has to be at least 100% perfect. If a job is not up to my scale of standard, I will just reject it immediately, even if it is my own.
TEMPERAMENTAL
I can be as cold as the ice and as hot as the volcano but I am warm in the heart. You scratch my back and I will scratch yours. Just do not step on my tail as I have some unpredicted moods.
Now it is the time to tag 5 persons who should do this meme. Let's see…Papajoneh, Chee Hsien, Wai Chee, Tiger & Sae Wei.
Note: To the rest whom I still owe some tagging, I will expedite the posting soonest possible.