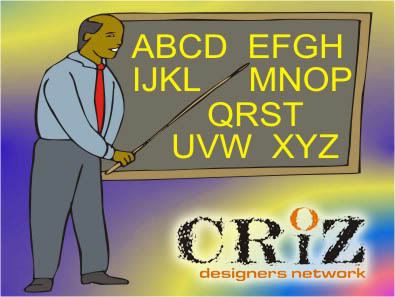 ASS: The butt of a person which is usually kicked when it gets too stubborn.

BOSS: A person who is early when you are late and late when you are early.

CIGARETTE: A pinch of tobacco rolled in paper with fire at one end and a fool on the other.

DOCTOR: A person who kills your ills by pills, then kills you with his bills.

ETC: A sign to make others believe that you know more than you actually do.

FATHER: A banker provided by nature. It is sometimes known as ATM.
GOURMET: A pig who never stop eating even though he is full.

HOME: A place where teenagers consider as a hotel.
IDIOT: A person who try to act smart when he knows nuts.
JERK: A person who thinks he is smarter than the rest.
KARAT: A sweet word that makes most women falls over with excitement.
LECTURE: An art of transferring information from the notes of the lecturer to the notes of the students without passing through "the minds of either".
MISER: A person who lives poor so that he can die rich.
NINCOMPOOP: A word that fits most silly people.
OFFICE: A place where you can relax after your strenuous home life.

POLITICIAN: A person who will shake your hand before the elections and your confidence after the elections.

QUEER: A person with an identity crisis.
RANT: Something that a person who will talk about when their tails are stepped on.
SMILE: A curve that can set a lot of things straight.

TEARS: The hydraulic force by which masculine will-power is defeated by feminine water power.
URGE: An in-built energy within the body that is uncontrollable.
VAGINA: Some place where there are lots of piling and construction works in progress.
WEIGHT: Something that is easily put on but hard to take off.
X-MEN: The former boyfriends of a sexy lady.
YAWN: The only time some married men ever get to open their mouth.
ZOMBIE: A person whose mind and body are drained up trying to learn this A to Z …hehehe